Wondergreece June 12 , 2013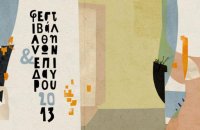 The great cultural celebration has just begun and will last until August 31.
Bridging the ancient sites with modern shows, classical and modern, domestic artistic creation with international artists, the Athens and Epidaurus Festival in spite of the times is here again and it is a good reason for anyone to endure the hot months in the city. Its program includes successful performances from the previous year as the Primal Matter of Dimitris Papaioannou and Insenso of Michail Marmarinos, music ensembles, theater and dance groups from around the world. A different event that the organizers wish that will be continued is Thiranoixia...