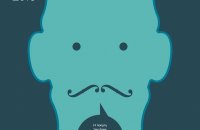 Music village team is happy to announce, the educational and performing activities which will take place this year in Music Village community in Agios Lavrentios-Greece.

Music Village has been well known for 11 years already as one of the most wide open artistic communities in Europe, bringing together artists from all over the world in a cultural cross-breeding.

It is organized by arTree, a society for musical expression, in collaboration with the Municipality of Volos.

This years activities consists of 20 workshops grouped in several directions that will be coordinated by 34artists of international acclaim. Moreover many others will collaborate in workshops related to theatre, dance and special education among other topics.

The above-mentioned activities will take place in a centuries-old venue of historical importance, where high aesthetics are not only reflected in the local architectural style of Pilio, but are also apparent in its special natural surroundings. During their sojourn, the "temporary" residents of "Music Village", as well as acquiring the desirable knowledge, will also have the opportunity to participate actively or passively in numerous music performances that will take place in houses and courtyards of the village and in piazzas and forest clearings. They will also have the chance to take part, together with their instructors, in walking tours / excursions and take appropriate musical instruments along. Finally, they will enjoy accommodation in traditional hostels in the village and will taste the cuisine of Pilio and the celebrated "ritual tsipouro drinking sessions" at the central village piazza.

The workshops will run in two periods:

A. 18th - 24th of August
B. 26th of August - 1st of September

Next to the workshops, there will be concerts as well as spontaneous artistic activities every day all over Agios Lavrentios.
You can read the music village full workshop schedule by visiting the renewed website.