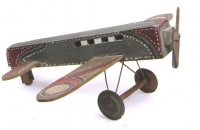 Free entrance will be in effect every Thursday until 5th of March 2016.
In the difficult economic times we find ourselves, the Benaki Museum is called upon to carry out its mission as a contemporary cultural institution conscientiously, professionally and with financial self-sufficiency, that will allow it not only to survive, but also to create conditions that will ensure the spiritual lift we all need so much at this time. The Museum has always received the unreserved assistance of those, who recognise the quality of the work it carries out, those who trust the institution and those who love the Museum.
At this crucial point it has found welcome support for its endeavours from the Stavros Niarchos Foundation. Since January 2012 the Stavros Niarchos Foundation, above and beyond its ongoing donations throughout the world, has developed initiatives against the economic crisis as its contribution to deal with the consequences of that crisis in Greece. Ensuring access, in other words providing the public at large with the capacity to participate equally and actively in the experiences Art provides, is a priority throughout all the fields in which the Foundation is active.
The idea of reinforcing access is what motivated the Foundation to support the Benaki Museum. Specifically, the Foundation is providing support to the Benaki Museum in order to bolster its operations, and also to provide one year of free entrance, once a week, for all four Museum buildings: The Central Building (1 Koumbari St.), the Piraios Street Annexe, the Museum of Islamic Art and the Nikos Hadjikyriakos-Ghika Gallery.
VISIT INFORMATION