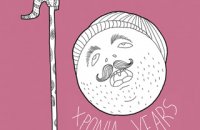 Music village team is happy to announce, the educational and performing activities which will take place this year in Music Village community in Agios Lavrentios-Greece.

Music Village has been well known for 10 years already as one of the most wide open artistic communities in Europe, bringing together artists from all over the world in a cultural cross-breeding.

It is organized by arTree in collaboration with the Municipality of Volos and the Peripheral Authorities of Thessalia, Magnesia and Sporades islands.

This years activities consists of 27 workshops grouped in several directions that will be coordinated by 46 artists of international acclaim. Moreover many others will collaborate in workshops related to theatre, dance and special education among other topics.

This year`s directions and workshops are HERE.

The workshops will run in two periods:

A. 18th - 24th of August
B. 26th of August - 1st of September

Next to the workshops, there will be concerts as well as spontaneous artistic activities every day all over Agios Lavrentios.

---
You can read the music village full workshop schedule by visiting the
renewed website
.
For more information about accomodation and applications please CLICK HERE
.